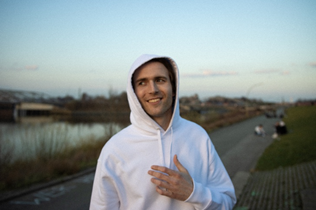 | | |
| --- | --- |
| Name of the startup: | Brave for Brands (B2B Channel) |
| Website | www.braveforbrands.com |
| Foundation | September 2018 in Hamburg |
| Team | Jonas Pickhardt |
Idea
Brave designs, produces and distributes sustainable products with a focus on the textile sector. Specialising in employee benefits, Brave produces company merch collections and runs small and large gift campaigns.
With the help of traditional craftsmanship, an in-house screen printing shop and a great partner network of the best producers for local and fair products, we create products that trigger something in our customers' team. Namely joy.
Vision
The vision is to help businesses of all kinds become more sustainable. Our approach is to provide their employees with sustainable products. We also connect companies with charities and offer several other features such as climate positivity or circularity of company clothing.
Most important milestone on the journey so far:
The most important milestone is entering into partnerships with major international players, such as myself. This way, thousands of employees worldwide have already been supplied with sustainable products and made happy. Fantastic!
Biggest hurdles
The biggest hurdle was, and still is, the gigantic administrative burden caused by legal obligations, for example in terms of accounting and taxes. Unfortunately, this effort grows along with the company. This principle should definitely be abolished.
Mistakes that founders would no longer make
I am always open to repeating my mistakes. Nevertheless, I would recommend first generating a demand and only then founding a company. Otherwise you have the administrative burden I mentioned earlier, even without generating any revenue at all. Not a good deal.
To what extent was the IUCF able to help with the start-up?
Through the IUCF I got some valuable tips as well as met people who helped me on my way. Although not necessarily with this company. Shout-outs go out to Mr Peskes, Mr Dobernig and Mr Becker. And a special thanks at this point to my friend Carl Heinz Daube.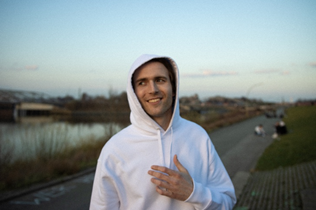 | | |
| --- | --- |
| Name des Startups: | Brave for Brands (B2B Channel) |
| Website | www.braveforbrands.com |
| Gründung | September 2018 in Hamburg |
| Team | Jonas Pickhardt |
Idee
Brave designt, produziert und vertreibt nachhaltige Produkte mit Fokus auf den Textilbereich. Spezialisiert auf Mitarbeiter Benefits werden Company Merch Kollektionen produziert sowie kleine und große Geschenkaktionen durchgeführt.
Mit Hilfe von traditionellem Handwerk, einer In-House Siebdruckerei und einem großartigen Partnernetzwerk der besten Produzenten für lokale und faire Produkte erstellen wir Produkte, die etwas im Team unserer Kunden auslösen. Nämlich Freude.
Vision
Die Vision besteht darin, Unternehmen aller Art dabei zu helfen, nachhaltiger zu werden. Unser Ansatz besteht darin, deren Mitarbeiter mit nachhaltigen Produkten zu versorgen. Darüber hinaus verbinden wir Unternehmen mit Charity-Organisationen und bieten etliche weitere Features wie Klimapositivität oder Zirkularität der Firmenkleidung.
Wichtigste Meilensteine auf dem bisherigen Weg
Der wichtigste Meilenstein besteht in dem Eingehen von Partnerschaften mit großen internationalen Playern, wie ich auch selbst einer bin. So wurden bereits tausende Angestellte weltweit mit nachhaltigen Produkten beliefert und glücklich gemacht. Fantastisch!
Größte Hürden
Die größte Hürde bestand und besteht auch nach wie vor in dem gigantischen Verwaltungsaufwand, der durch gesetzliche Verpflichtungen beispielsweise in Sachen Buchhaltung und Steuern entsteht. Leider wächst dieser Aufwand mit dem Unternehmen mit. Dieses Prinzip gehört definitiv abgeschafft.
Fehler, die die Gründer nicht mehr machen würden
Ich bin jederzeit offen dafür, meine Fehler zu wiederholen. Empfehlen würde ich dennoch, erst eine Nachfrage zu generieren und erst anschließend ein Unternehmen zu gründen. Sonst hat man den bereits angesprochenen Verwaltungsaufwand, sogar ohne dass man überhaupt Einnahmen erzielt. Kein guter Deal.
Inwiefern konnte das IUCF bei der Gründung helfen?
Durch den IUCF habe ich einige wertvolle Tipps erhalten, als auch Menschen kennengelernt, die mir auf meinem Weg geholfen haben. Wenn auch nicht zwangsläufig mit diesem Unternehmen. Shout-outs gehen raus an die Herren Peskes, Dobernig und Becker. Und ein Special Thanks an dieser Stelle an meinen Freund Carl Heinz Daube.